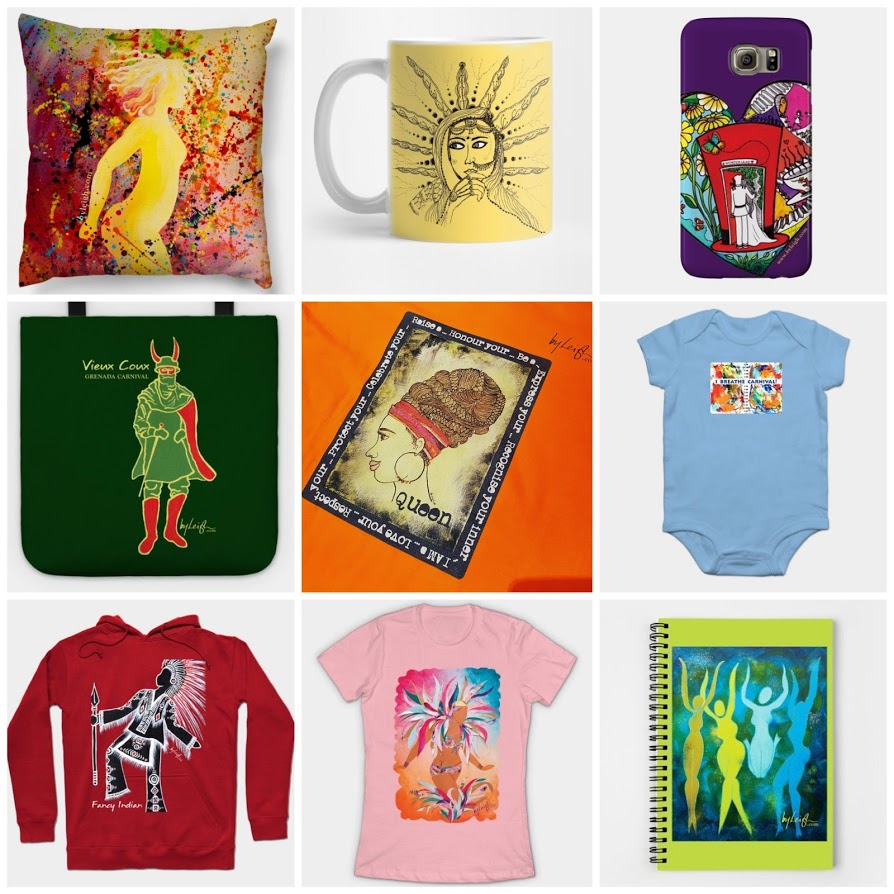 11 Jan 2018
I've lost track of how many times I've been asked/told – "you should put this stuff on t-shirts", "why don't you put your art on bags", "I'd love a notebook with your artwork on it".
Finally, after hunting around and reading reviews and testing out various suppliers, I think I've finally found one that can do my brand justice so you my dear customers will remain happy customers!
The good news is – US, Latin American and Caribbean customers – TeePublic is in your neck of the woods so shipping will be a doddle. Visit By Leigh's TeePublic Store and you can choose any colour, size and style of t-shirt, get a notebook, mug, throw cushion, you name it with your choice of By Leigh art printed on it. The full list of items on offer are:
– T-SHIRTS (male & female, various styles, colours & sizes)
– KIDS APPAREL (onsies, hoodies, t-shirts, etc)
– WALL ART (posters & canvas prints)
– NOTEBOOKS (spiral bound and hardcover)
– THROW PILLOWS
– CASES (for various mobile brands & laptops or tablets)
– TAPESTRIES (small and large)
– MUGS (coffee mug and travel mug)
– TOTES
– STICKERS
At the moment, there are 14 designs up and I'm constantly adding new artwork and old favourites. But in the meantime, as some customers have already discovered, if there is a specific By Leigh artwork you just must have on some TeePublic merchandise then just contact me with your request and I'll bump your chosen artwork to the top of the line and load it asap.
The bad news is – UK, European, Asian & Pacific customers – while TeePublic does ship internationally, I know it's not as close to home as you'd like and I am still looking for a viable local option that will allow you maximum flexibility and ease of ordering.
Currently, I've got a great UK printer – Hirogliffix, who truly is a printing hero. Dude can print on anything! Check out his site and you'll see how many options he's got. It's mind boggling! So you'd have to pick your By Leigh artwork from the website, pick your merchandise from Hirogliffix site, then email me, and then I'd do the ordering for you. Not exactly a streamlined ordering system. There isn't a way to see the artwork on the various colour backgrounds for any merchandise before you get in touch. I've checked a few of the suppliers comparable to TeePublic on this side of the world but the reviews do not excite me and I don't like unhappy customers. So for your sake and mine, the search continues.
In the meantime, TeePublic has got all your By Leigh merchandise. Enjoy!