Need an art education workshop with a positive social purpose? Read on to learn more about our inclusion, social change and confidence-building workshops.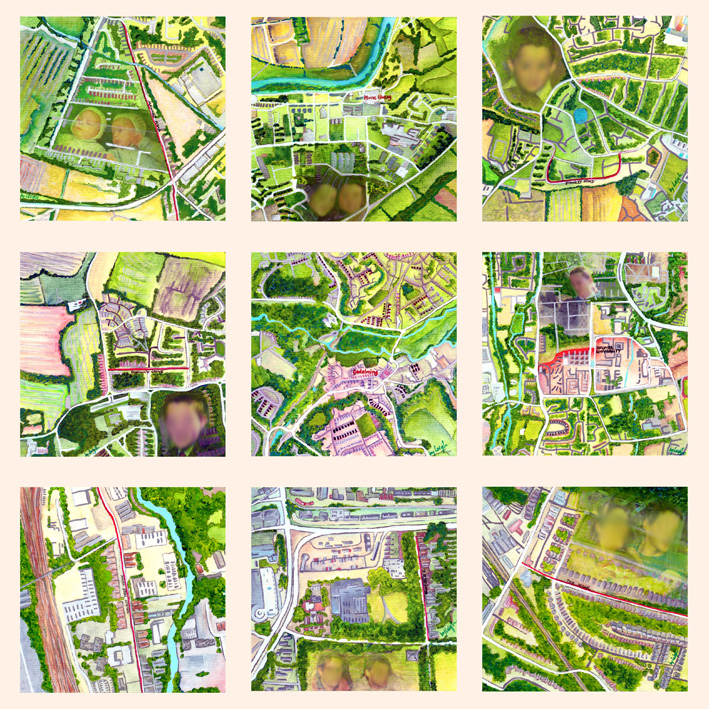 Where have you come from and where are you going with your art?
Defining your practice and your artistic purpose is hard work for most creatives. This workshop will help you to define your own markers for success. Using music, sketches, group work and more, this workshop gives you the tools to begin unearthing what makes you tick and gives you the confidence to explore that purpose in your practice. If you're ready to chart your way to creative fulfillment, this is the workshop for you.
Curious about the featured image? Learn more about 40 years, 9 locations here.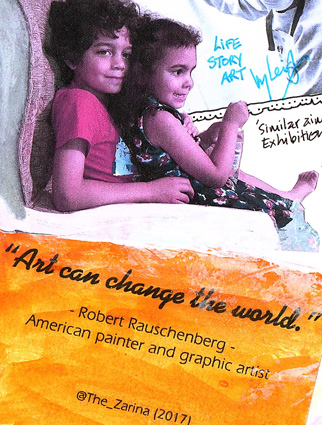 Creating an art exhibition to inspire social change?
If you're not a curator but you have considered using an exhibition to effect social change, this one is for you.
Based on ongoing research, this workshop is about getting ready to curate an exhibition that will inspire visitors to social change thinking and possibly action. Discover ways to structure your exhibition, discuss the Social Change Curators' Manifesto and the key exhibition planning areas that it identifies. If you've ever had an exhibition idea so big you didn't know where to start, then let's talk!
Curious about the featured image? My children are my reasons for pursuing social change.
My art is the way I will make it happen. This image is part of a collage from my research presentation.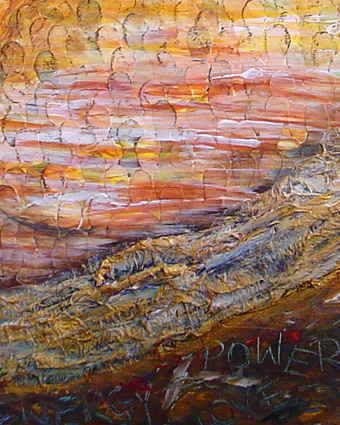 Infusing inclusivity & compassion into art & design communications
Do your art & design students or your creative team consciously infuse inclusivity and compassion in their creative work? Why not? It would benefit us all. Discover why it's important to consider fully who is in your audience if you want your creativity to have maximum impact commercially and socially. As the world challenges old norms, artists and designers are perfectly poised to lead positive change or cement problematic thinking that harms our societies. Come be part of the solution.
Curious about the featured image? Close up of "Community Spirit" © 2003 Stacey Leigh Ross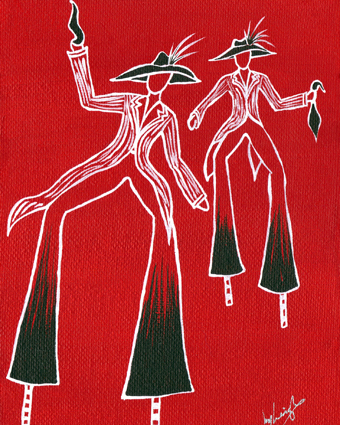 Teaching teachers how to use culture to create inclusion in education. Specially designed for teachers of Afro-Caribbean students.
Are you teaching young children with Afro-Caribbean heritage? Do you want your students to rise above the attainment statistics for this group? This workshop will show you how to use creative activities and projects to cover your curriculum, include all your students, and help them begin to explore their strengths and interests. This is a practical workshop so be prepared to do what you expect your students do. View the world through their eyes for an hour or two as you become a more inclusive teacher.
Workshop Brief & Participant Feedback COMING SOON!
Curious about the featured image? Close up of "Moko Jumbie" © 2016 Stacey Leigh Ross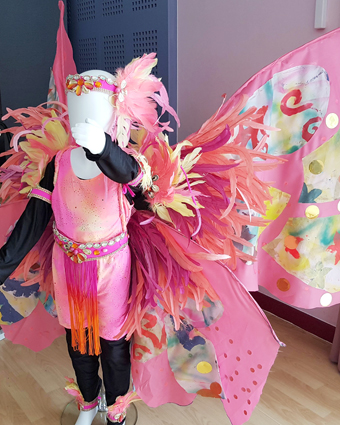 Building aspirations and confidence in British-Caribbean students through Caribbean history and Carnival arts.
"The gap in educational performance of Black Caribbean pupils is larger than for any other ethnic group" states a Lambeth Council report. It's only one of several papers on Afro Caribbean under-achievement in the UK. If you are keen to support your British-Caribbean pupils to success, this workshop will help. Over several weeks, students are taught to connect with and be proud of their Caribbean heritage while learning new creative skills. It's a history, art, culture, design & technology and business class all rolled into one fun package!
Workshop Brief & Participant Feedback COMING SOON but click here for a sneak peak!
Curious about the featured image?
Costume designed by Essex Primary School students at the first School of Mas programme
Quote from: Demie, F. and McLean, C. (2017). Black Caribbean Underachievement in Schools in England. p.16.
‌‌