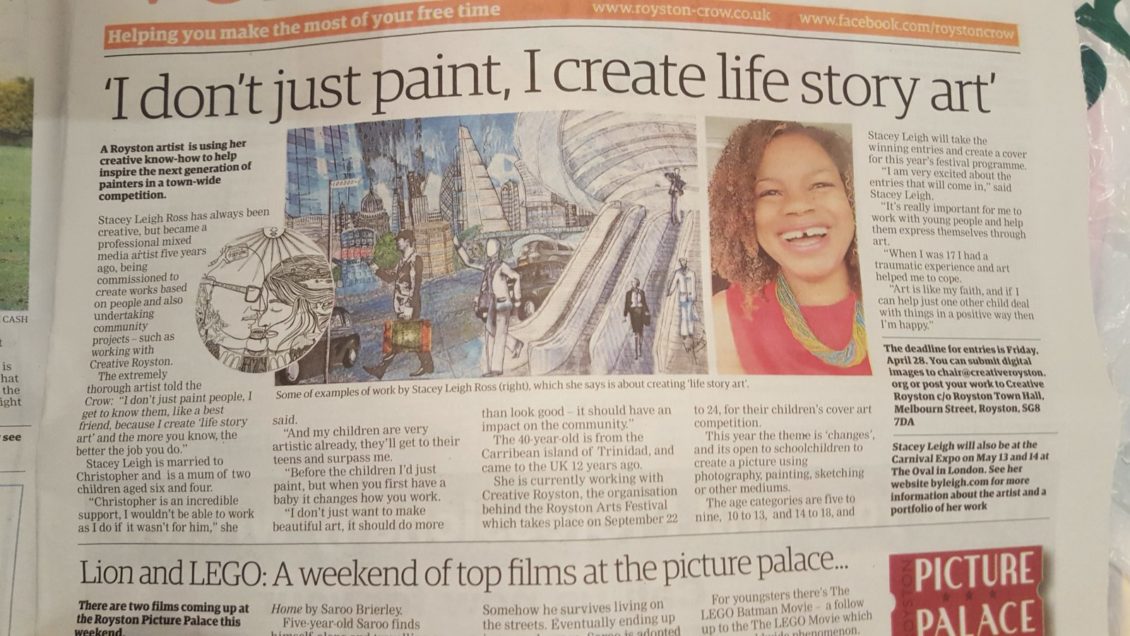 31 Mar 2017
The Creative Royston Schools Art Competition is set to become an annual event in Royston's art calendar. Hundreds of children aged 5-15 have entered their artwork in the hopes that they will be one of 20 winners whose artworks appear on the programme cover of the Royston Arts Festival.
Every year the festival committee selects a theme and this year school children have been invited to contribute their artistic interpretation of the theme. Winners are featured in the local press and can see their artwork reach friends and neighbours across the district as the Festival programme is delivered to over 10,000 homes. They also have the chance to meet By Leigh's lead artist (Stacey Leigh Ross) who combines all their work into a cohesive mixed media painting. At a meet-and-greet event with By Leigh, these child artists and their parents learn why their pieces were chosen, how they can improve their art, and can ask any art questions they like.
Winning entries are selected By Leigh based on two key factors:
a unique interpretation of the theme
the skill with which the work is produced
This year's theme is Changes. Using mixed media and By Leigh's signature Life Story Art approach, the 20 winning art pieces will be woven into one painting to tell a story that fits the Festival theme. It's always enlightening, motivational, and a total pleasure to see what our clever creative local kids come up with!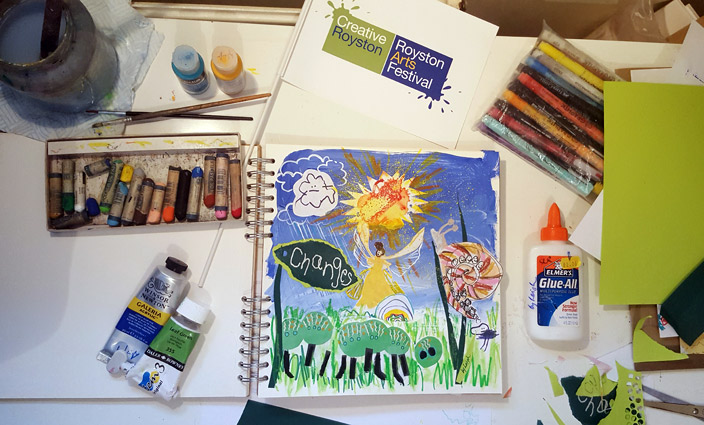 The entire creative process was designed By Leigh in collaboration with Creative Royston to encourage creativity in local children, support local charities, and build the Festival brand while promoting local art and artists.
Click here to see the paintings produced By Leigh for Royston Arts Festival programme covers.
Click the image below to see the news article in full.