05 June 2020
Tune in on Sunday
I'll be ON AIR!
7 June 2020, 12 Noon EST / 5pm BST
Register at http://keepthrivein.com/ to listen
*UPDATED 9 June 2020* Click here to see the video of that panel discussion!
Thank you Kevon Foderingham for inviting me to join a panel of amazing creatives to talk creativity and social change LIVE on "For Common Good, The Podcast"
On the panel with me are Meschida Phillip of 1261 Film Festival and Mandisi Sindo of KASI RC – Shack Art School & Theatre. We'll be discussing Arts for Social Change and Community Outreach and the work we're doing around this topic.
This special live discussion is part of this weekend's Cre8 48 presented by Thrive Industry Network
Register for FREE at www.keepthrivein.com for 48 Hours of creative content including workshops, film-screenings and performances from around the world.
Once you've registered, ThriveIN will send you the updated times, links and everything you need.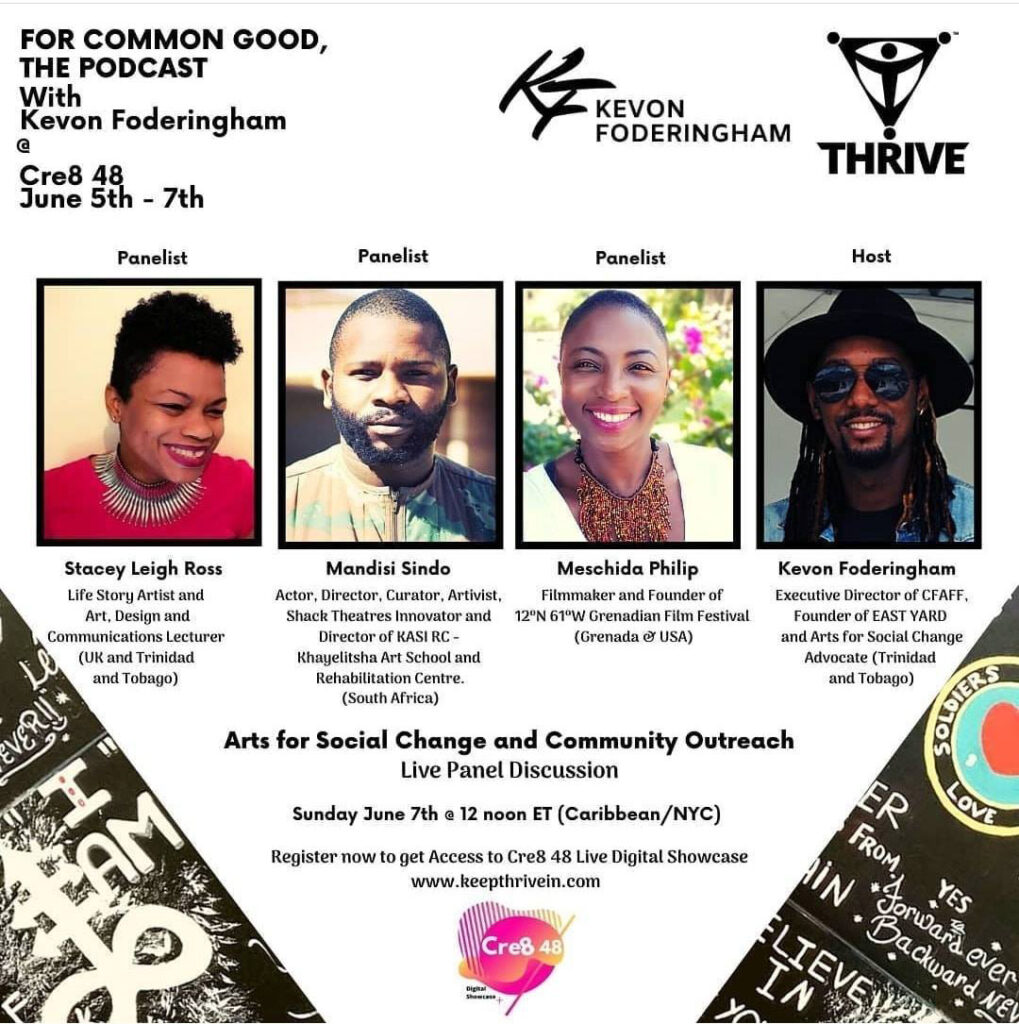 #keepthrivein #iwillcre8 #forcommongood #arts #socialchange #byleighart #communityart
Related posts