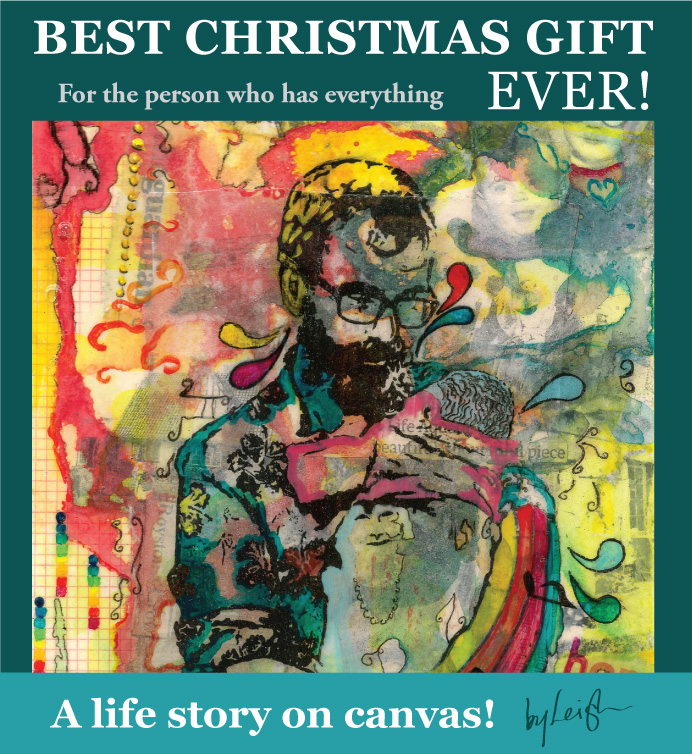 LIFE STORY ART for the person who has everything.
Put your loved one's life on canvas.
Commission a unique piece of art by contemporary artist Stacey Leigh . The result is an original one-of-a-kind piece that hides their story within layers of stunning art. When friends see their Life Story Art and say "Wow!" they can share as much, or as little as they like.
Choose the style.
Choose the size.
Tell their story.
Queries?
Consultations?
07792 770 835
stacey@byleigh.com
Click here to see other successful Life Story Art pieces.
Click here to learn more about the process of commissioning a Life Story Art work
Related posts
and in the words of Tony the Tiger it was Grrrrrrreat! It's such a beautiful way to learn colour. We're ...
Newsletter Signup
Archives